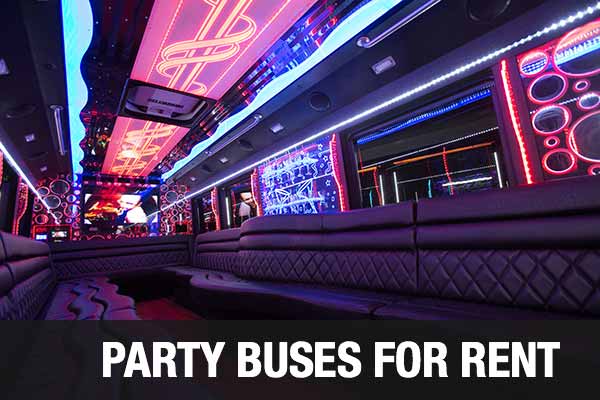 Party Buses in Scottsdale has the cleanest customized party buses around. We offer cheap party buses all over Arizona. With affordable prices, you can take a party bus for any occasion. Looking to go shopping on 5th Avenue? Bring all your friends and turn a normal shopping experience into something you and your friends will always remember. Take a Party Bus in Scottsdale, AZ to the Marshall Way Arts District to enjoy a wonderful day of learning. Each of our party buses come equipped with surround sound, custom lighting, custom paint, and custom themed interior. Scottsdale Party Buses can fit you and your friends comfortably. With our party buses able to fit 15 passengers, 30 passengers, and 50 passengers. We provide cheap transportation to places like Cosanti Originals, Taliesin West, Heard Museum, or any destination you might have in mind.
Party Buses Scottsdale AZ

View More Photos & Pricing
Want to have a nice elegant evening? Let Scottsdale Limo Rentals show you how an nice elegant evening should be. With our custom Limousines and Hummers we have the right transportation you are looking for. Want to go out for wine tasting, but wine gets you under the influence? Scottsdale Limos can be your designated driver for the evening. With a safe ride home you will not need to worry about how much you have had to drink. Just go out have fun and be worry free. Don't think a limousine is affordable for you? It is more affordable then a Driving Under the Influence ticket and points on your license. Scottsdale Limousine Services offers Tiger Hummers, Zebra Hummers, Hot Pink Hummer, Infiniti Limo, Rolls Royce Limo, Escalade, and Lincoln Stretch Limousines. With comfortable seating you and your friends can all enjoy your evening togethers. Limousines in Scottsdale, AZ offers six passengers, eleven passengers, and 18 passenger limousines. Planning a big celebration? Reach out to our affiliate partner for premium party bus transportation.
Wedding Service
Sweet Sixteen
Homecoming
Airport Transfer Service
Anniversary
Corporate Event
Sporting Event
Graduation
Party Bus Rental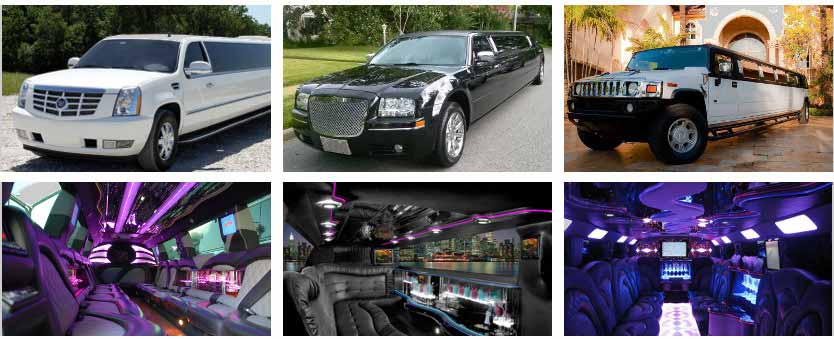 View More Photos & Pricing
Scottsdale Party Buses offers other reliable transportation service like cheap charter bus services. Have a convention coming soon and want to have a few presentations before you arrive there? Party Buses in Scottsdale, AZ allows you to take your meetings on the road with laptop hook up to our LCD TVs. That way you will never miss anything even on the road. Want to go out to some of the local watering holes like Old Town Tavern, Degree 270, Myst, or Crown Room? The party won't ever stop even between bars and clubs with Scottsdale Party Bus Rentals.Have a wedding coming up and want to keep the whole bridal party together? You can do that and start the wedding off right with Scottsdale Party Bus Services
Scottsdale Party Buses provides transportation services all over Maricopa County. If you are not looking to stay in the Scottsdale area we also offer Paradise Valley Party Buses, Paradise Valley shuttle bus, Tempe Limo Services, Tempe taxi services, Mesa motorcoaches, and Mesa sedan rental. Looking to head to Phoenix travel in one of our Phoenix limousines, Gilbert limobus, Gilbert Rolls Royce Limo, Fountain Hills shuttle service, or our Fountain Hills transfer service. We can help you plan the perfect event with our Chandler Taxi Service, Chandler Limo Rentals, or our limobus in Glendale. Don't want to leave your car while you're away on a trip? Let our Peoria shuttle service, Peoria limo rental, Apache Junction town car, or Apache Junction sedan services to take you to Phoenix Sky Harbor International Airport.